Sold
The lumber for this Custom Cajongo Cajon seasoned as a board for over 30 years.
Primal Artista "Tall Boy"
Vintage Redwood, Hand rubbed oil & wax finish
Enter content here
Sold
Primal La Montana. African ribbon mahogany, black walnut rims & rib.
Custom Primal La Montana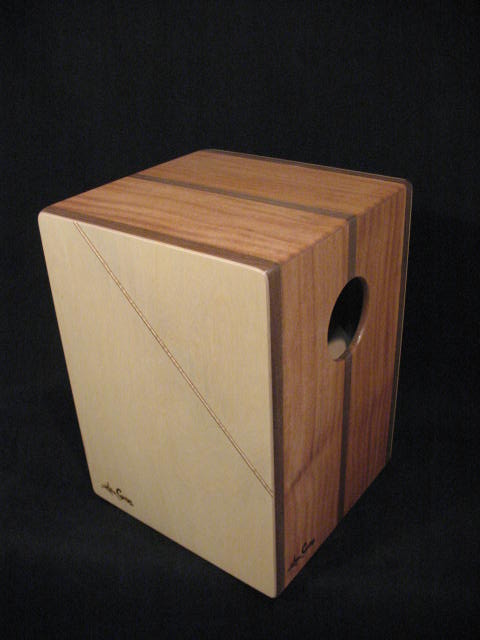 Beautiful Burl in the grain. The Fiddle Maple binding is repurposed lumber from a very old piece of furniture.
Undivided back for traditional handing.
The tone ? Let's just say... YUM!
Enter content here
This Cajon is a power house of attack and round open bottom end.
A performance Cajongo cajon for sure.
The undivided back is wide open for your handing.