In the ever developing world of "CajongoTm Musical Instruments"
The Boku style: "Babalu`" series
The standard Boku style "Babalu'" "Cajongo is constructed of 9mm Baltic Birch plywood for resonant tone and lasting durability. The skin is a very fine grade of Finish multi-ply, laminated for strength.
Unique style and tone.
You are listening to Quinto & Conga "Babalu's"
Custom Sunburst finnish on Quinto & Conga
Birch shells with special Birch ply skins
The Mike Pacheco laying down a sample.
Click for Douglas Fir Q/C sample
Dense Verticle grain Douglas Fir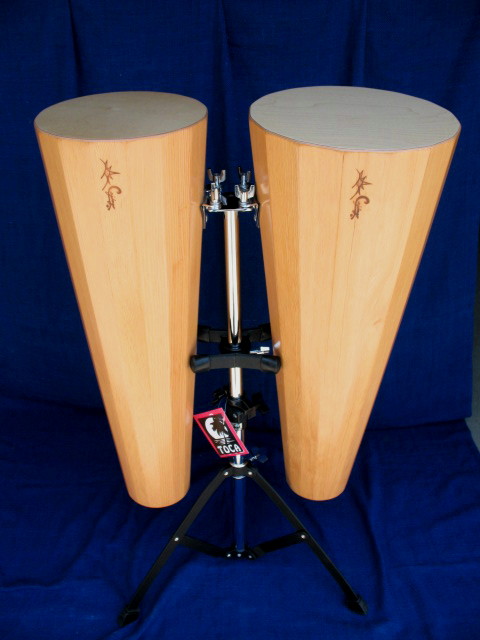 The "Disney hall" pair, Quinto & Conga on a " Toca Stand"
Babalu' Boku' "Conga" & "Quinto"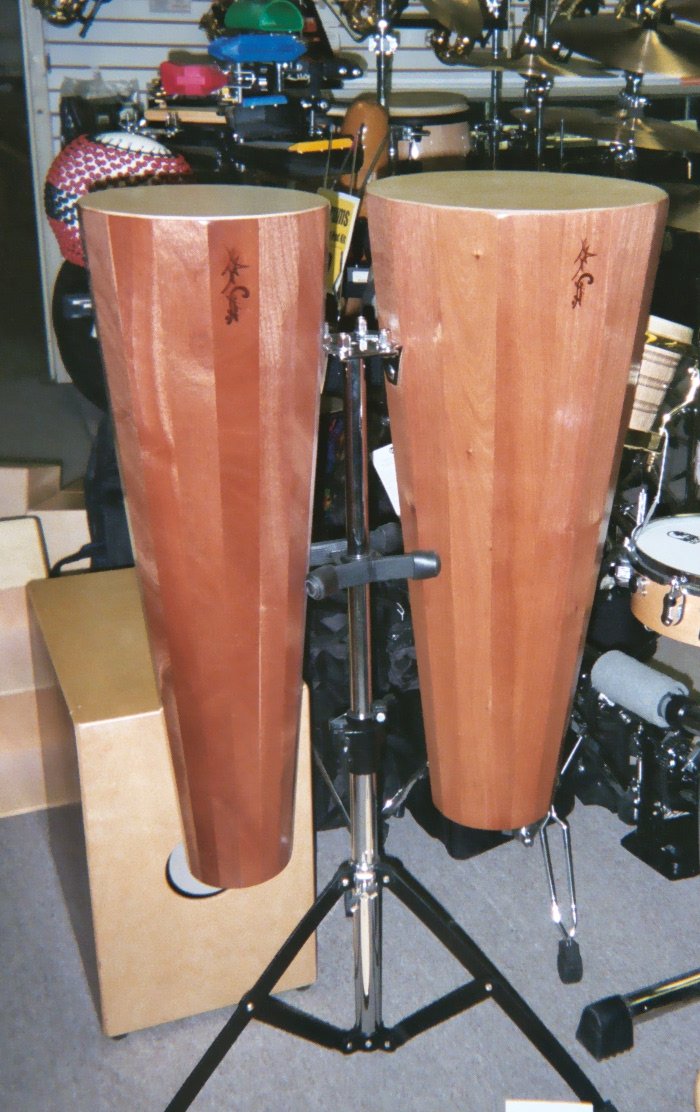 Solid African Mahogany shells
Custom shop Boku' conga
Mahogany , Walnut & Maple
The Master on the "Babalu' s"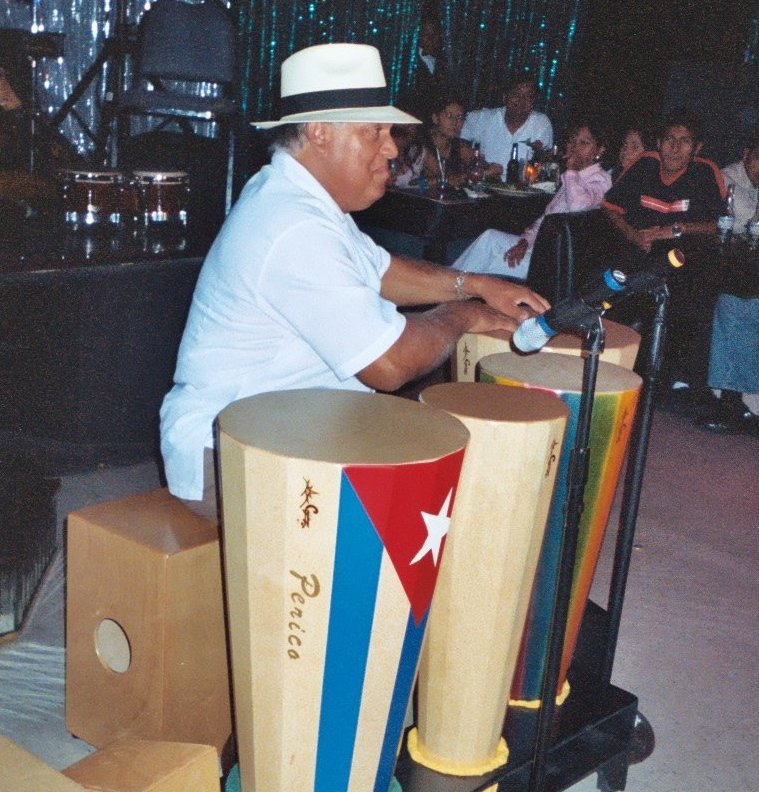 Perico creates original rythnms for the crowd