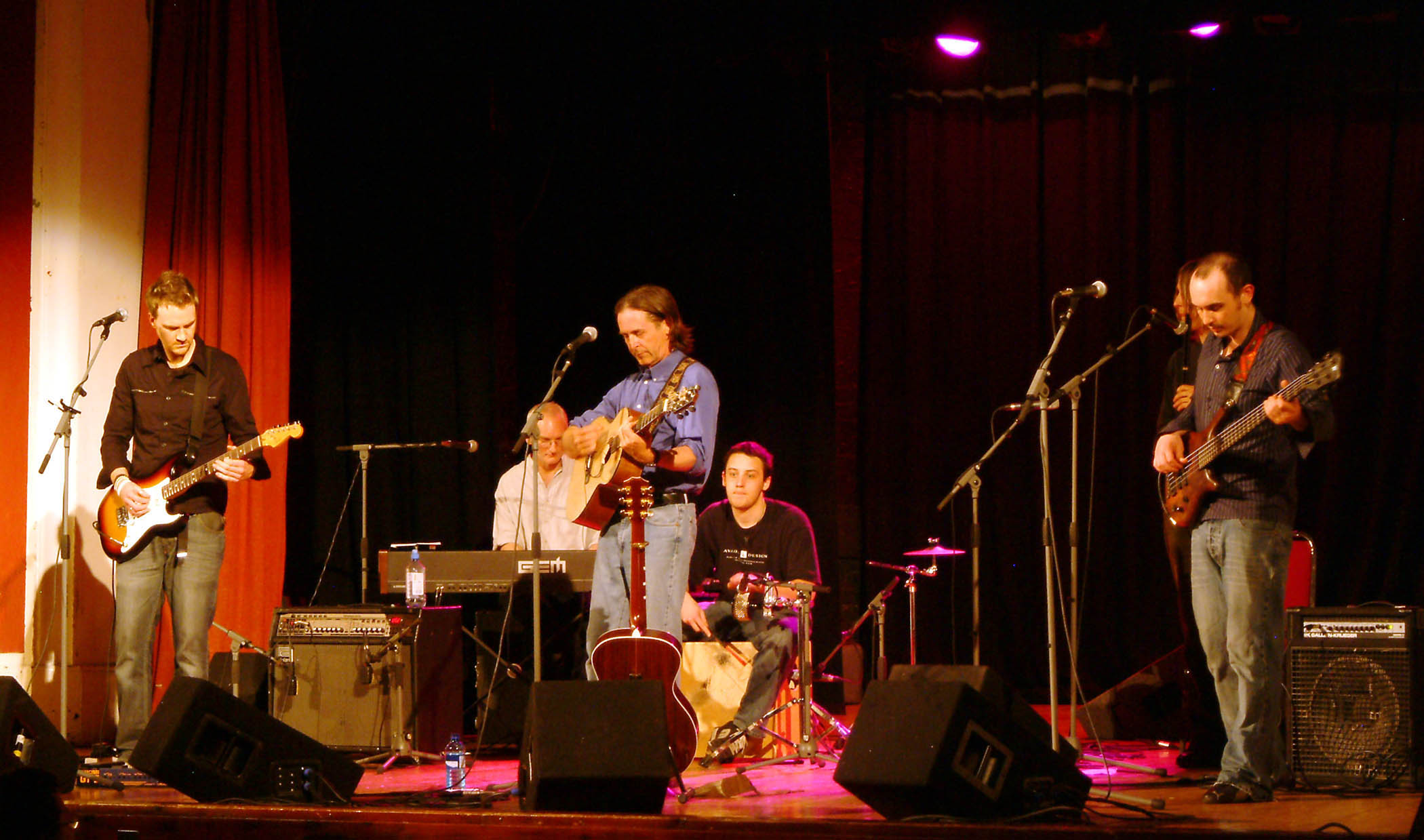 (Grand Arch Back)
"Jamie here in Scotland. the drum has arrived. what a great piece of kit! Great idea with the two chambers, It kicks the sh!? Out of my standard Cajon (which I think may become firewood now) so many different places to hit. I did a bit of recording with it last night and I don№t know how such a low sustained bottom end can come out of a wooden box."
Jamie Mclean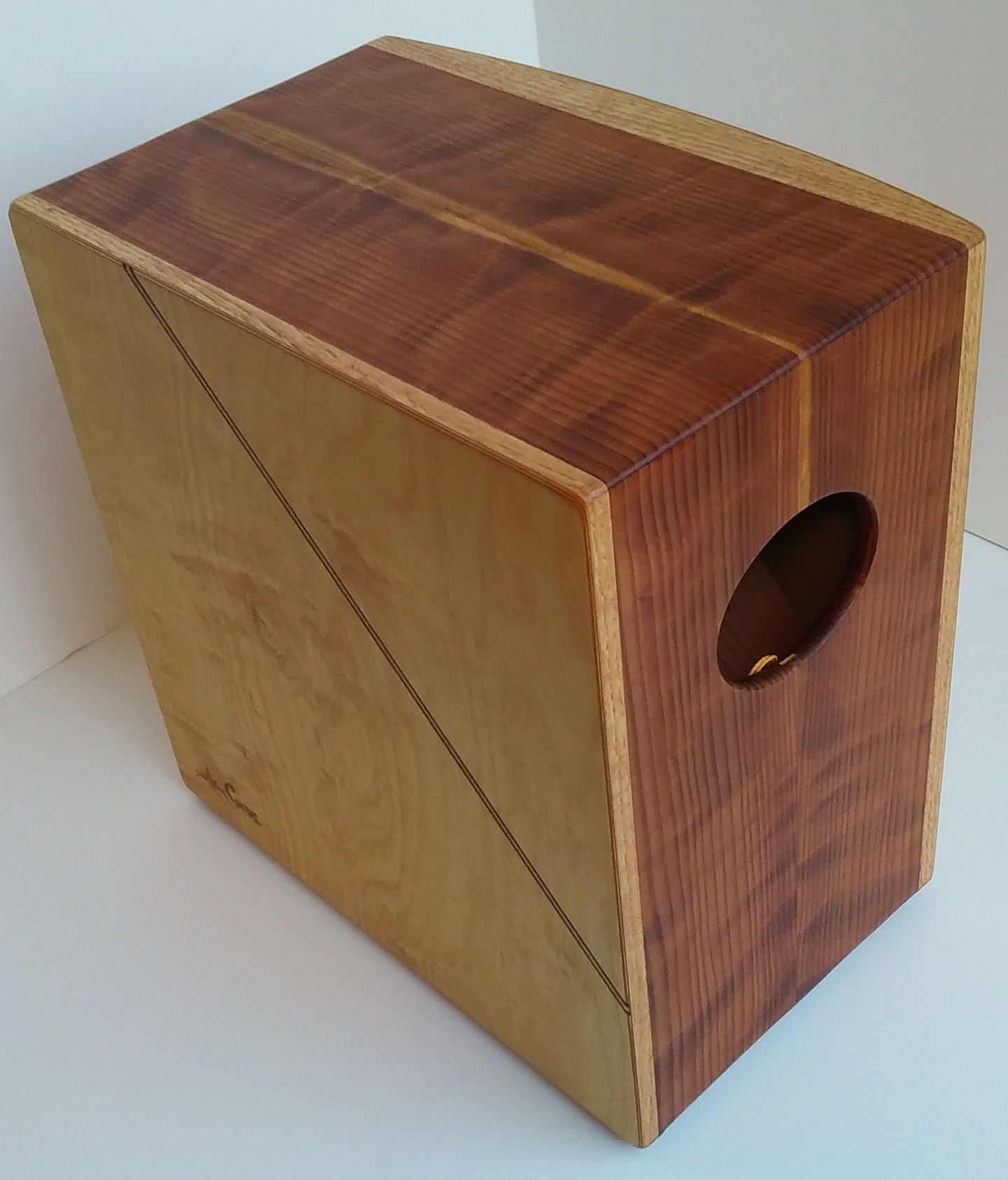 Custom Shop Redwood Primal OM Arch Back
Thank you! You are amazing! My redwood cajon is stunning. The playability is top notch and the bass is the size of Cleveland! It is tribal. It is rock. It can be gentle when played with brushes but mic this up. I use an audix ac 60. And it will shake the room. Add some reverb and you need to supply a seat belt to play this thing. The snare isolates from the bass completely. The snare is, for lack of anything else to say. A SNARE. Not snare like or sounds like a snare. It is a snare. Bravo. You hit it out of the park. Playing this box is spiritual. It rocks right into your belly. And the crack of the snare just bends the mind
As you promised. Easy playability. Tons of tones and sounds. There isn't an inch of space on this cajon that is not playable.
You have created a hybrid mutant superhero of a box! It can be nasty. But if caressed will play nice also. You are amazing. Long live Cajongo!
Gene Gorski
Sugarloaf Pa.
""I appreciate the skill, craftsmanship and obvious passion you bring to your instruments!

Robert McDowel Lewis & Clark university

You'll be pleased to know I've been using it at loads of events such as summer camps, weekends away with folks, acoustic nights and just random places where people need a beat but drums are too much a hassle. I particularly like the 'rare snare' insert, it gives a brilliant sound and is much easier to perform drum rolls and ghost notes on, sounding pretty much like a proper snare drum. I'm also impressed with the quality and solidness of it, I'm a pretty light person but I have a few friends who I've been worried would reduce it matchwood if they sat on it.
Gregor McDowall - UK
Your bass cajon is rocking!I just put a little piece of metal so I can attach a bass drum pedal and use a soft rubber beater, and sounds amazing for acoustic gigs!
Emilio Garcia - Mexico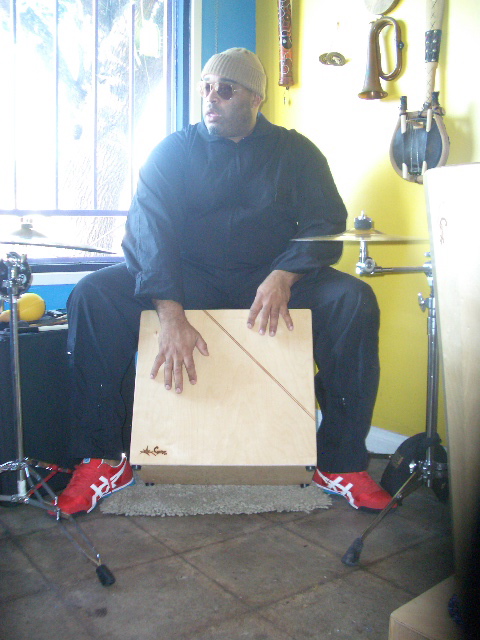 Both Drums are in action and both making me feel like no one else.
When I play my instrument, I feel like no one else, no one else at all.
Marlon Grace - Boom Boom Boom the Band




Thank you again so much. I chose well and have not stopped playing this thing - even in the car.
It's Sooo bass driven yet the hi-hat and snare can sound so good too.
Fantastic work.
Tari Manello So. Cal.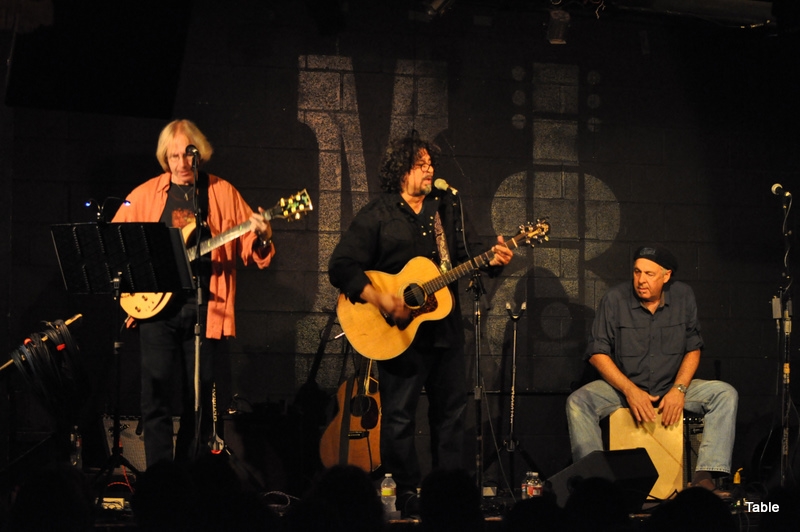 Long time since I bought my Cajon...  I love it.
 Dennis Edwards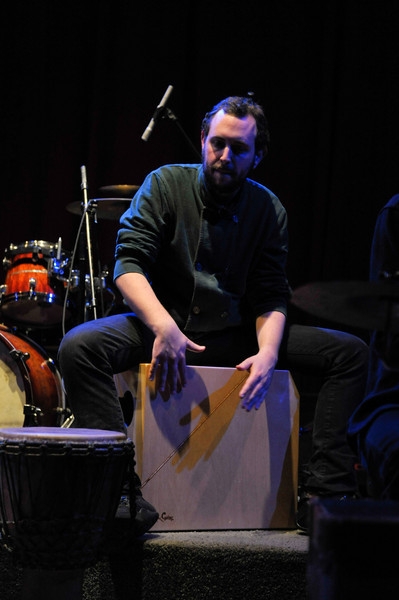 I've taken mine on flights across the country and to 
Burning Man twice already. Still in tip top condition!
Your drums are a living work of art!
Adam Yasmin - Venice
                                    Ca.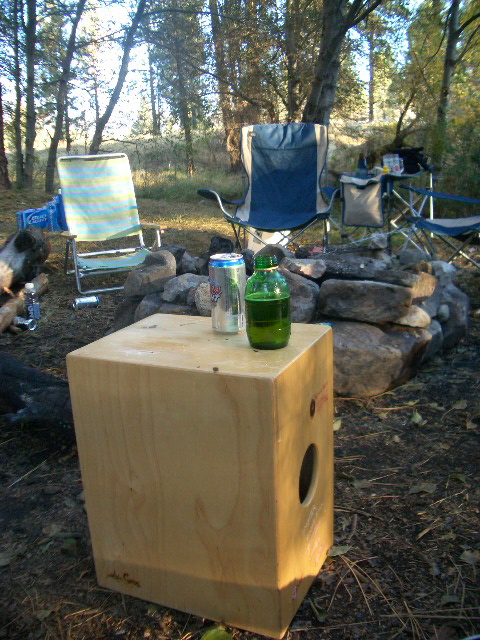 I took my drum to Sequoia. Big hit with everybody. Also with rock
                                      stars Dave Grohl & Nick Oliveri.


Royce Cracker - So. Cal.
I bought my Arista arch back from John's music in Seattle. How I came to the purchase is a bit funny. I took my djembe in to have John tune it. While he was doing it, I asked him if I could sit on this wood box I saw to play on of his other djembe's. I had no idea it was an instrument. He started laughing and said I was supposed to sit on it. He showed me how to use it. I tried it and even though I'm really new at this, I liked the tone so much I called my wife and said I couldn't leave without it. I chose your instrument over a few others because it has a definite unique tone off the high and the low end. I get comments almost after each time I play about the sound it makes. People really like it. I don't have to force it. It's almost like the cajon is responding to appreciation and love you give it. I know it sounds stupid, but that's how it seems.
Chuck Tornetta Wa.St.
The cajongo you made me is getting well played here in Glenariffe. In The Glens of Antrim on the north east coast of Ireland. People are spellbound when they see and hear it !
Feargal Lynn -Ireland
I would not trade my cajon for a rockbox any day. By the way what I really love about your cajon is the divider for the snare and bass, the amazing construction that has no nails, the dual holes give it an amazing tone and having 2 side play area is real handy.
Mike Raven -No. Calif.
(Deluxe Grand arch back) Even though I say it myself the box you sent is sounding f%ck£ng fantastic!!!Recording dads new album, most of the rhythm is my tama starclassic maple kit so far. I've been painstakingly trying different mic setups and the like, managed to get it sounding pretty rockin but I kinda prefer the cajon on the heavier ones funnily enough as it sounds "bigger" than the kit!!! I can mic it from a meter or two away and the bottom end sounds like a led zep bonham kickdrum!
Jamie Mclean - Scotland
I've been using the instruments. Just great stuff.
Your work is really museum quality.
Someday I'd like to see you put these together.
Superb work...keep it up. I don't think anyone is
doing the quality work that you are with these fine instruments.
Chuck Jonkey
www.sonicsafarimusic.com/
Hi Pat, fantastic news the box is on its way!!!!
the one I've got is still performing it's been battered....
hit with brushes, mallets, had flightcases put on top of it by burly road crew,
been knocked off the front of a high stage, covered in coffee and
still no change in tone or de-lamination... if anything it's got better!!.
goes to show your workmanship and craft!!
this thing is build like a tank!!!!
Jamie Mclean
It's great! Lots of tone options and dynamics. This is such a great set.
I love the tone and your wood work is beautiful.
The mallets are a nice addition as well as the velcro/moveable sizzle, very creative.
Thanks again!!
Jeff Smith
Pat that is amazing! Thank you so much! your work is incredible and needs to be shared with the world! Thanks for everything.
Zac Mac
Thanks for the great cajon! Attached is a picture of our friend playing. Everyone says; "it has the best sound we've ever heard!"
Thanks
Katarra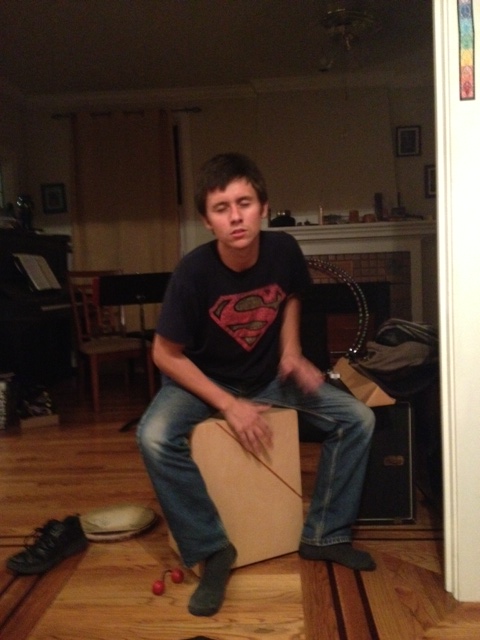 Hey Pat!
Hope all is well. Just wanted to let you know that I released a music video today with a friend of mine that features me on my new Primal La Montana Conjogo! I think it turned out great and LOVE the way this thing sounds. I hope I did your instrument some justice. We created the video to support a charity walk a friend of ours participates in. You can check it out here: http://youtu.be/FrEdJ6bImQ4 . Let me know what you think!!
Chris Mason
Chicago
Hi Pat,
I just wanted to thank you.
I had my xmas eve jam, and I was so happy with
my Cajongo that my conga and Djembe
were left all alone in my set up .
The pour couple didn't get any attention what so ever!
I had an entire drum kit in 1 wooden box!
So I thank you!!!!
All the best!!!!
Kevin
Thank YOU for expertly made instruments,
and easy and ethical business practices.
If every supplier worked like you, we would have very few problems.
Have a great New Year!
Ed & Candace
Drum Exchange
Seattle Wa.